As part of its research [1], Hytech-Imaging is participating in the development of innovative methods of mapping using remote sensing LiDAR and hyperspectral for archaeological prospection [2].
Field verifications continued last week around Carnac (56). With the help and expertise of the SRA (Service Régional de l'Archéologie) and DRASSM (Département des Recherches Archéologiques Subaquatiques et Sous-Marines), we compared our remote sensing results with in-situ archaeological interpretation in the foreshore and coastal marshes areas.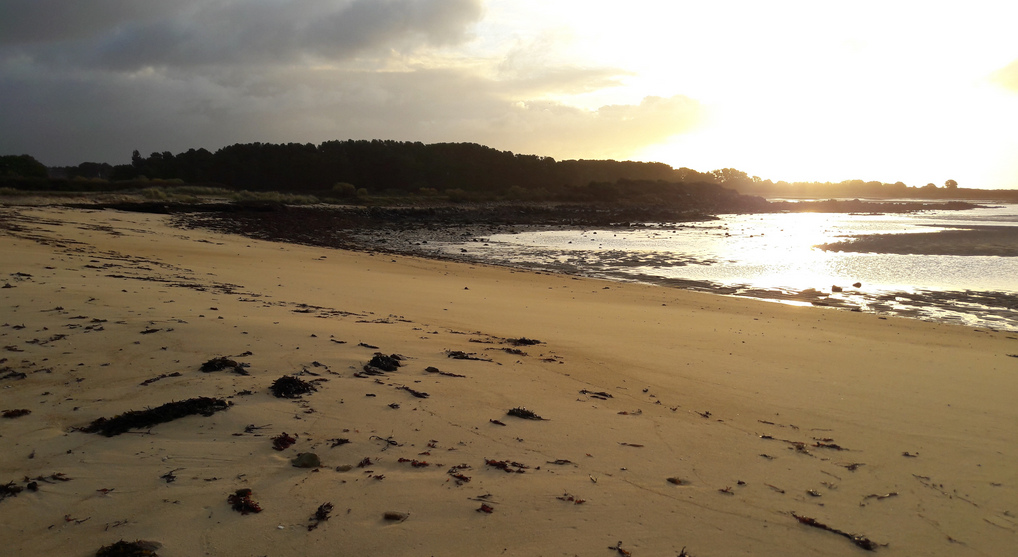 The use of hyperspectral imaging on foreshore is a first attempt in this research context. Hyperspectral data is carrying highly rich spatial/spectral information and anomalies (which we are trying to characterize) are often more readable on the digital visualization than in the field, especially in the complex and dynamic intertidal zone.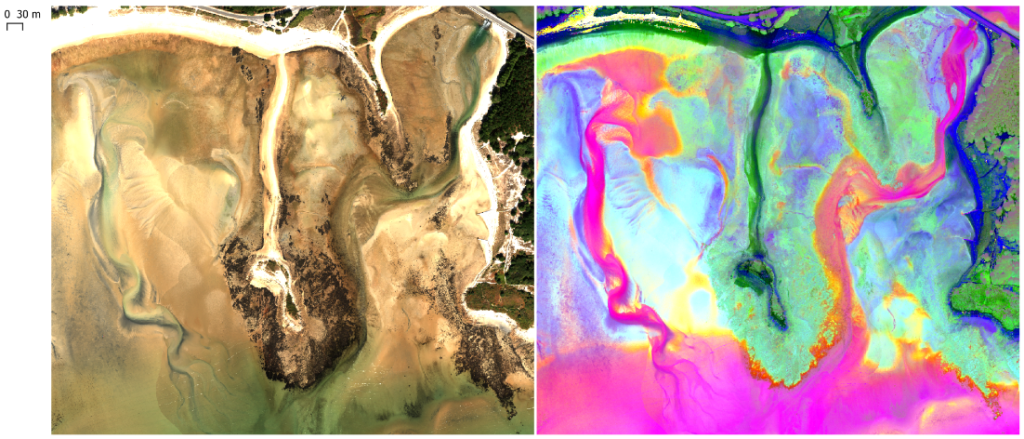 This field verification revealed the probable remains of an ancient dike (photo below) in the current tidal zone as well as those of a burial mound, possibly from the neolithic period, 1km behind the coastline. This last monument, of imposing size (90m long, 30m wide, 2m high), had not been listed on the national archaeological map until then.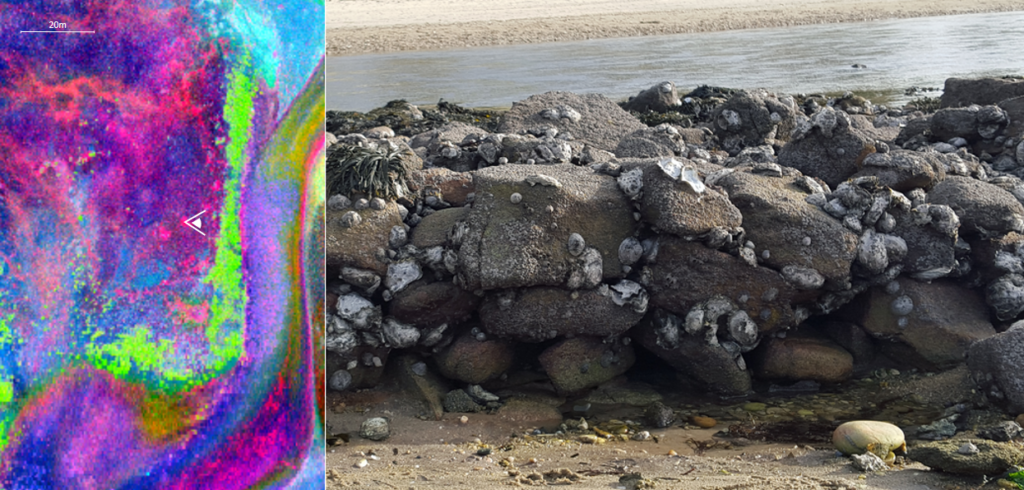 See you soon! And don't hesitate to contact us for more information (info@hytech-imaging.fr).
[1] PhD / Thèse CIFRE: Morphological and spectral characterization of archaeological and natural structures from lidar and hyperspectral data in terrestrial and submerged areas. PhD student : Alexandre Guyot, Hytech-Imaging / LETG-Rennes laboratory.
[2] La télédétection au service de l'archéologie en Bretagne